The Great Rivers Education Service Cooperative (GRESC) Carl Perkins Consortium schools have some new American Heart Association BLS / CPR Instructors. Working with St. Bernard's Hospital in Jonesboro, Arkansas, GRESC set up a program in which Family and Consumer Science (FACS) and Criminal Justice (CJ) educators could gain their instructor certification. The cost of this training was covered by Carl Perkins funds.
On November 16, 2021, eight teachers attended Basic Life Support provider training. They each gained their certifications as BLS providers. Over the next few weeks, these educators completed online training in B.L.S. Training Essentials. Each of them finished the online training. The final step was in-person training at the Great Rivers Education Service Cooperative. The teachers completed this training on December 13, 2021.
The teachers that completed this training are Racelder Larry, Stephanie Foreman and Andrew Miles from Barton-Lexa High School, Hannah Catlett from Clarendon High School, Romana Mathews from Forrest City High School, Annetta Trice from Central High School in Helena-West Helena, Deanielle Jones from Lee County High School in Marianna, and Leigh Anne Baker from Palestine-Wheatley High School.
In the world of Arkansas Career and Technical Education, industry-recognized certifications are extremely important. By assisting students in obtaining these certifications, we as educators are helping to make sure they have more opportunities to gain employment after high school. CPR Certifications are industry recognized and can give our students a better chance at employment. These eight new instructors should make a huge difference in our students obtaining these certifications!
The next step in the process is submitting a Carl Perkins project to obtain all of the necessary equipment for the teachers to conduct the training in their schools. I am extremely proud of these teachers in obtaining this level of certification. Stay tuned for more in the world of Career Technical Education as we work to improve our programs of study in Great Rivers Education Service Cooperative schools!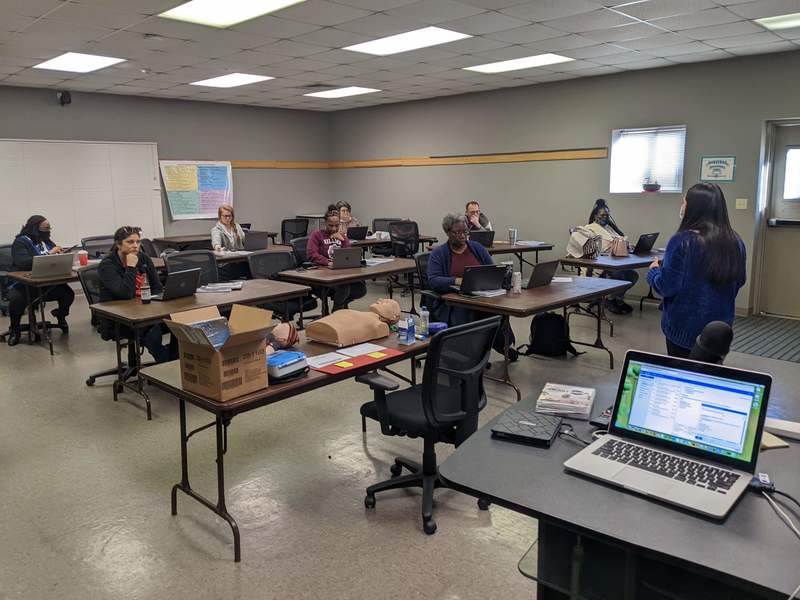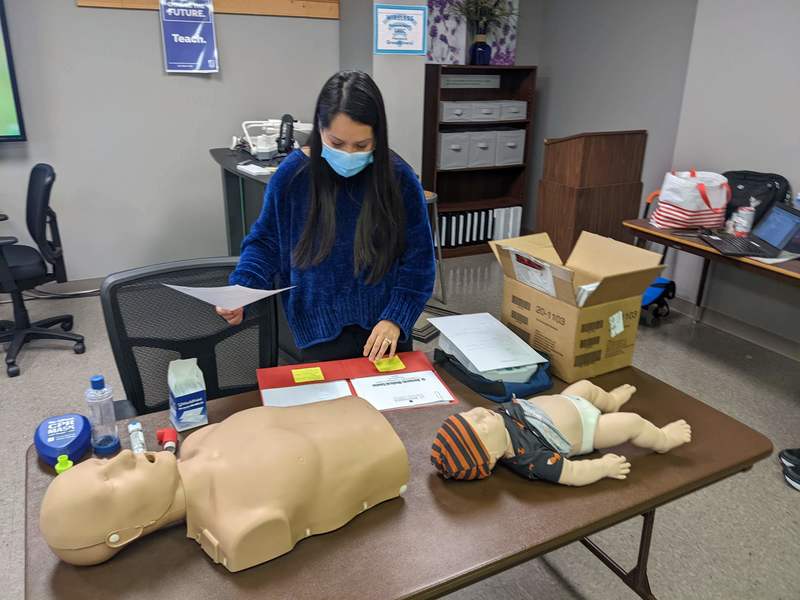 J. Southard, C.T.E. Coordinator, Great Rivers Education Service Cooperative